Strike With Power, Speed, And Efficiency With Our Muay Thai Kickboxing
Are you looking for the best blend of self-defense and fitness? Then you've come to the right place.
Our Muay Thai Kickboxing Classes at Alan Belcher MMA Club in Ocean Springs offer men and women of all skill levels the chance to burn hundreds of calories and learn the best stand-up striking skills around.
You'll walk away feeling more confident than ever before and better prepared for competition or real-world self-defense.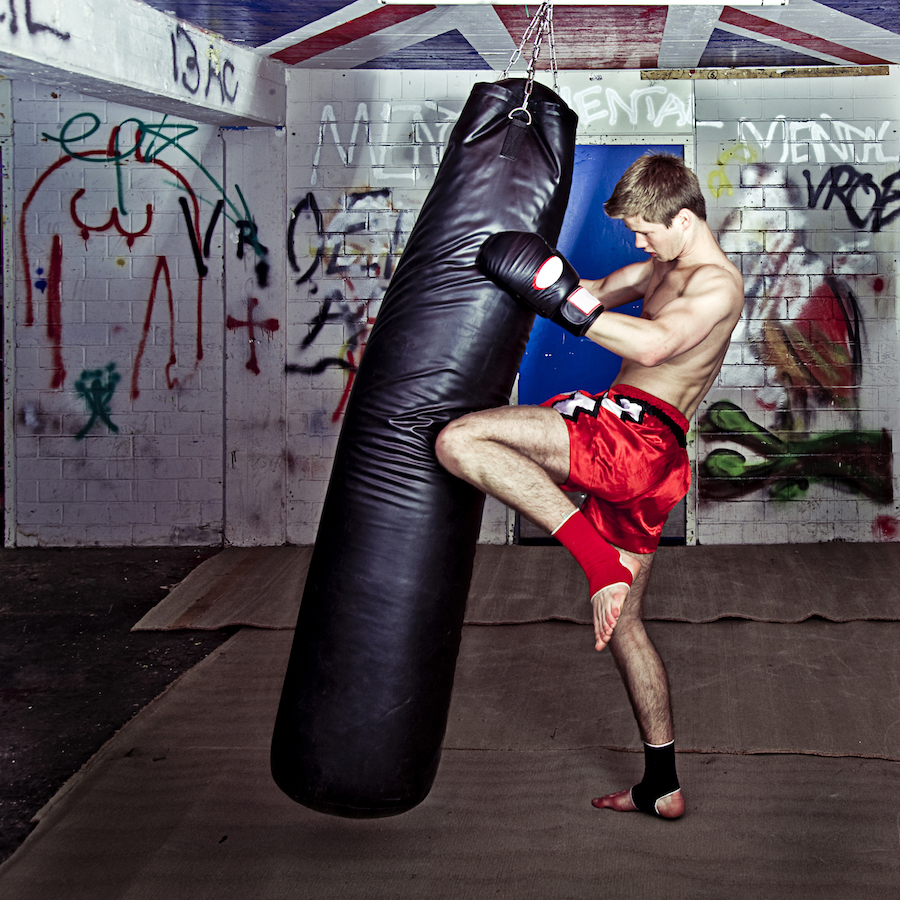 Why Is Muay Thai Kickboxing Perfect For You?
For starters, these are some of the most high-energy classes we offer at the Alan Belcher MMA Club. From start to finish, your heart will be racing and your muscles moving as you learn the skill one step at a time.
From beginners to experienced fighters, our Muay Thai Kickboxing Classes in Ocean Springs have something for everyone. You can rely on our dedicated instructors to learn:
Head-high kicks
Rapid-fire punches
Footwork and balance
Speed, strength, and accuracy
PLUS, Muay Thai Kickboxing Can Help You See Sustainable Results
We've all been there: you work hard and see some results and then all of the sudden it just stops. That's because your body gets used to the movements and becomes comfortable.
With us, that doesn't happen.
Our Muay Thai Kickboxing Classes are always changing to keep you on your toes. You'll be challenged with each class to improve your movements and build strength and power every step of the way.
In no time, you can enjoy:
Lean, toned muscles across your entire body
Sustainable fat burn and weight loss
Improved cardiovascular health
And an incredible sense of self-confidence
Don't Miss Out! Learn More About The Best Muay Thai Kickboxing In Ocean Springs Today!
Change the way you train and enjoy all the benefits that come with it. Our Muay Thai Kickboxing Classes in Ocean Springs are great for all experience levels. Get started today and build incredible strength while learning an effective self-defense strategy in no time.
Just fill out the short form on your screen to learn more about Alan Belcher MMA Club. We'll be happy to answer all of your questions right away.