Melt Calories. Get Fit. Have FUN! That's What Our Classes Are All About!
Alan Belcher MMA Club in Ocean Springs' Fitness Kickboxing classes will help you build lean muscle, and develop outstanding conditioning through challenging drills and exercises. This fast-paced, full body workout burns calories and melts away fat.
These fitness kickboxing classes were developed to get your heart pumping and your muscles working. You'll be punching and kicking you way into extreme fitness!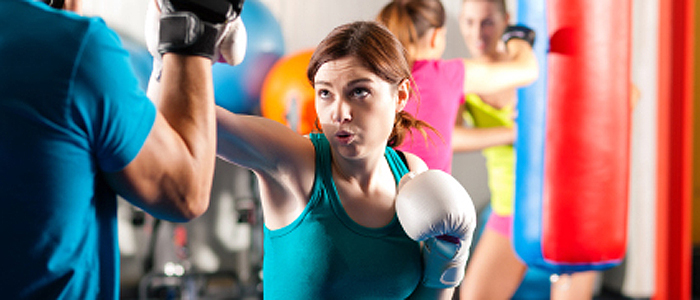 GET SERIOUSLY FIT, FAST!
Reap the benefits of taking Fitness Kickboxing classes at Alan Belcher MMA Club: a program that will not only improve your health, but also change your life! Here are just a few of the benefits that you'll experience when you enroll in our Fitness Kickboxing program in Ocean Springs:
Melt away unwanted fat, and keep it off
Experience how it feels to be more fit, firm and flexible
Drop jaws with your perfectly toned body you'll be proud to show off
Feel more healthy than you ever have, thanks to dramatic enhancement to your cardiovascular system
Boost your self-confidence to new heights as you learn self-defense maneuvers
Increase your concentration and focus
Sense your daily stress levels plummeting
GET AMAZING FITNESS KICKBOXING RESULTS NEAR OCEAN SPRINGS!

Our Fitness Kickboxing class don't give you anything you can't handle. Work towards optimal healthy by improving your strength, stamina, flexibility, power, and agility! If you're looking for the best workout to relieve stress, and get the results you've been dreaming of, then simply fill out the short form on the side of this page to find out more today!